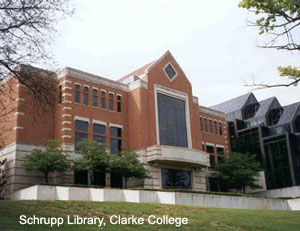 Maribeth Wright – Executive Director
Dr. Wright joined IHELA as Executive Director in August 2003. Prior to joining the Authority, Dr. Wright was employed in enrollment management at Simpson College for fourteen years. Her positions at Simpson included Associate Director of Admissions, Orientation Coordinator, and Director of Transfer and International Enrollment. Dr. Wright received her B.A. degree in Management from Simpson College, M.S. degree in Higher Education Administration from Iowa State University, and Ph.D. in Educational Leadership and Policy Studies also from Iowa State.
Will B. Tschudy – Financial Advisor
Mr. Tschudy is currently serves as the financial advisor for the Iowa Higher Education Loan Authority, (IHELA) the Kansas Independent College Finance Authority (KICFA) and the Missouri Health & Educational Facilities Authority (MoHEFA). He has worked continually with IHELA since its inception and set up the Kansas Authority in the 1990's. Mr. Tschudy has his Series 7, Series 24, Series 53 and Series 63 licenses. He is also an arbitrator the Financial Industry Regulatory Authority (FINRA). Mr. Tschudy received his BA degree from the University of Iowa and his Masters degree from the University of Kansas.
David VanSickel – General Counsel
Mr. VanSickel has been with the law firm of The Davis Brown Law Firm since 1977. For the past 35 years, Mr. VanSickel has concentrated primarily in the area of public finance. He has been involved with IHELA since its inception, drafting the legislation that established the Authority. He has been part of the finance team for every financing issued by IHELA and also served as bond counsel for the majority of IHELA's financings. Mr. VanSickel received his undergraduate degree from the University of Northern Iowa (magna cum laude) and his law degree from the University of Iowa (with distinction). He is a member of the National Association of Bond Lawyers and the American, Iowa and Polk County Bar Associations.